Christine Petrell Kallevig is an award winning author and storyteller who will present a "STORIGAMI" (Storytelling + Origami) assembly at 2:30 p.m. on Thursday, October 24th. Thanks to the PTO for generously funding her visit to our school! We are so excited to meet her and learn about origami!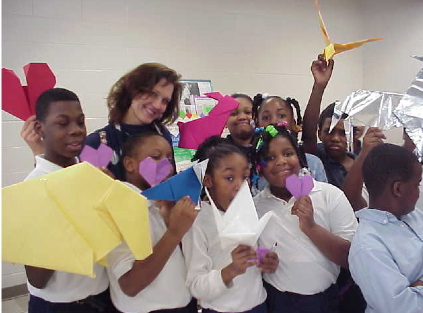 Many kids love origami (or at least folding paper "footballs" or "fortune tellers"), so let them channel their paper-folding tendencies and dive into some STORIGAMI!
Click here to download and print the book pre-order form to order one of Ms. Kallevig's books. She will personally sign the books and your child will get to take the book home on Oct. 24!